We have had the pleasure of working with a number of wonderful clients since 1999.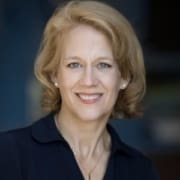 "I've worked with Campbell for nearly three years as a client and as a fellow team member. Without exception, Campbell and his team have delighted me with their exceptional quality of work. Not only is Campbell fluent in the technical details required, but his project management and leadership style have been central to the success of our organization. Additionally, his creative vision is fresh and his execution exquisite. Thank you, Campbell, I look forward to many more years of working together."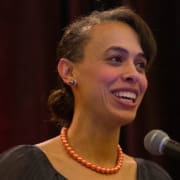 "We reached out to blueunderground after experiencing service issues with another web vendor. Campbell Maloney immediately stepped in and quickly diagnosed a problem that we'd been struggling to solve. He then seamlessly migrated our website, giving us prompt and attentive service throughout the process. He's also a nice person to boot!"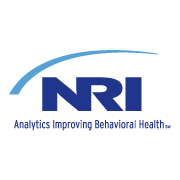 "We enlisted blueunderground's services for a full redesign of our external facing company website, and could not have been happier with the result. blueunderground did a remarkable job of helping us design a site from scratch over the course of roughly 15 months. However, more important than the superb work on the web design, was the value of an ongoing working partnership we have formed with blueunderground. We paid for their skill as well as their brains."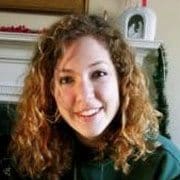 "Campbell helped re-design our website to make it more user-friendly, mobile-friendly, and more aesthetically pleasing. He worked closely with our team to make sure the site met the specific needs of our project while also ensuring a good experience for the user. He set up an easy-to-use CMS and tailored it to meet our content needs, even as our needs developed and changed. Campbell is very responsive and has a knack for anticipating needs. He is pleasure to work with, and I'd highly recommend his services."

"We had been struggling for well over a year to re-brand our company and refresh our message including a complete redesign of our website. Our existing website had become a net negative for TMB in that the information was outdated and the look and feel did not convey the positive direction the company was taking. Campbell and his staff helped us focus our ideas and give structure to a new corporate brand including a redesigned logo that better reflected the company's direction and a completely reworked website that speaks both to our own associates as well as to our customer base and partners. I believe our new website will help attract both new personnel as well as new customers. Working with Campbell was an extremely positive experience: not only is he very talented but he has the ability to translate broad ideas and concepts into tangible products that encapsulate what had been an unrefined vision. He was also extremely patient with me as we worked through ideas in an iterative process. I would highly recommend Campbell Maloney and blueunderground to any enterprise who is considering a rebranding exercise."

"For over two years we have worked closely with Campbell Maloney and blueunderground on a range of projects pertaining to website programming, graphic design, and branding of our web-based software service. As a tech-forward company the image we present to the virtual world and to our market must be creative, technically advanced, and clearly communicate our messages. It is difficult to imagine how we could have achieved our successful market launch without the collaboration of blueunderground.
The brand creation skills of Campbell Maloney far exceed that which is ordinarily promulgated in today's marketplace. Our brand and it's supporting collateral communicates the high values intended for our customer solution and consistently receives the greatest approbation by our marketing partners and customers. At every turn blueunderground and Campbell have been a responsible partner and I can unhesitatingly commend their service and skills to whatever task they undertake on your behalf."

"We just completed our second website with Campbell Maloney and blueunderground. Campbell is professional, detailed and explains technology in an understandable way. He is patient and a good collaborator. He works hard to understand your goals and helps you through the process. He is also local and will actually meet you in person if needed."

"I've known Campbell since my time at PSINet in the late 90s, and have always found him to be an excellent resource when it comes to the graphic arts. It's hard to find somebody who is equally at home with print, web and animation, but Campbell is the guy. Best of all, he's not just an artist, he knows how to manage a project on time and on budget."

"Campbell of blueunderground is a very knowledgeable media professional. His team built my web site from the ground-up, including designing my logo which is in-line with who I am and the services I provide. Patient and hard working, Campbell explained to me the in-depth world of how Google operates, and the specifics on what Google "likes" in terms of content. He positioned my web site to be search ready on the internet. Working with Campbell goes beyond the creation of website, he takes into account all the necessary "behind the scenes" operations for a site to perform well. I highly recommend the blueunderground team not only for website and logo design, but also for hosting and monthly web maintenance."

"My start-up company needed a logo, but I had no idea about the look and feel I wanted the symbol of my company to exude. Meeting with Campbell on a few occasions, we discussed how to best capture the company's future brand. Campbell listened. He absorbed the myriad of ideas I spouted to him and channeled it into the creation of the company's logo. The end result was a creative design that encapsulated the essence of what my company will represent for hopefully years to come. A logo is the face of a company. It is what all consumers identify with first, and Campbell's interpretation of my verbal description to create the artistic representation of my company exceeded expectation."

"We were at a loss about renaming and rebranding our company when we attained full ownership. We made lists, we discussed ideas with our spouses, we held a companywide competition to come up with a name and possible logos. It wasn't until we met Campbell Maloney at a grand opening for one of our projects and he mentioned his experience in company branding that the idea of getting outside help arose. Still thinking we could figure this out by ourselves, we waited several months before sitting down and sharing our brainstorming efforts with him. Campbell listened attentively and then started to work on ideas for us to consider. He brought a whole new fresh creative perspective to our dilemma. We received countless options, starting with what to name our company, to logo ideas, and then on to business cards, stationery, and project and vehicle signage. Campbell's imprint on our business continued onto a complete rework of our website and marketing materials. He has successfully tied our image and business message into one unified, professional, modern presentation. He is constantly emphasizing detail, simplicity and finding the best solution, balancing our desires, his design and our budget constraints – at times no easy task.
What I appreciate about Campbell is the partnering relationship we have developed, his understanding of our needs and the trust that I can discuss with him any of my concerns and we will work them out together. He has been able to find solutions for us and continues to advise us of ideas he has or learns of that can improve our processes or enhance our image. And while we still try at times to produce some media presentations on our own, we know we can depend on blueunderground and Campbell when we need his opinion or assistance. His ideas always improve our efforts. I would recommend his services readily to anyone in need of a creative solution for any media need."

"After numerous problems with our old hosting company, we were looking to transfer our website to a more reliable provider and do some upgrades along the way. We asked Campbell for advice. Even though it was a very mundane project without creative work involved, he took it on. In the process, not only did he help us migrate to a more stable hosting provider, but he touched up the site and made it work better. He brought a great deal of creative insight and energy into a very mundane project, thus ensuring our website migration was more than just a technical success.
Though he has many creative projects on his plate, Campbell has always found time to address a technical question or tweak a script. His support keeps our internet operation flowing smoothly and worry-free. Knowing we can always call blueunderground if there is an emergency gives us a peace of mind that no money can buy. Whether your project requires creative or technical work, you can trust Campbell Maloney to do it right."