blueunderground recommends WordPress as a Content Management System (CMS) to build your website, your WordPress website.
The WordPress configuration can be thought of as the nuts and bolts of the website, the functionality behind-the-scenes. A WordPress website utilizes an extensive library of WordPress plugins to provide you with a broad array of features and services that can be incorporated into your WordPress website.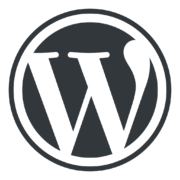 WordPress is an open-source content management system (CMS). WordPress allows developers to have a high level of design customization while providing content writers with an intuitive, user friendly interface. The WordPress plugin architecture allows users to extend its features. WordPress has tens of thousands of plugins available, each of which offers custom functions and features enabling users to tailor their sites to their specific needs. WordPress is the most popular CMS in use on the Web, supporting tens of millions of websites.
blueunderground utilizes responsive WordPress design themes that have a consistent update release schedule to address changes in WordPress and WordPress plugins. Issues can arise as WordPress releases additional features and security patches, when the theme is not updated. The issues can range from certain features not working properly to the site being completely inaccessible. More information about updating WordPress, WordPress plugins and WordPress themes through a WordPress maintenance plan is available on our WordPress Maintenance page.
Please contact us if you would like more information, or if you are interested in creating a premier WordPress website.
More information about the WordPress Content Management System we use to build WordPress Websites is available at wordpress.org.